We are adding more products to our website.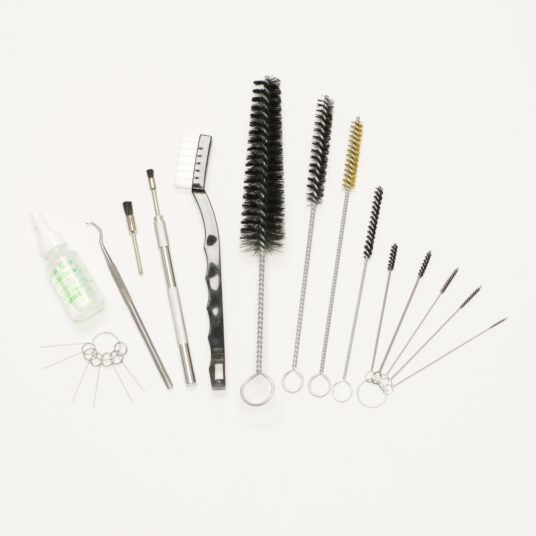 Spray Gun Cleaning Kit
The Spray Gun Cleaning Kit is engineered and made in America to thoroughly clean any spray gun model. The kit is crafted from the highest quality, most durable materials available. We believe we have assembled the very best possible combination of brushes, needles, and tools to service any spray gun on the market.
Part #: MMK21
$45.50
Features
7 Piece Needle Set w/Handle
1/4" & 3/16" End Brush Set w/Handle
SGS Tapered Body Cavity Brush
1/2" Body Cavity Brush
Nylon GP Brush
5 Piece Mini Brush Set w/Split Ring Holder
Brass Power Pick Up Tube Brush
1/4" HVLP Brush
1/2 oz Bottle Premium Spray Gun Lube
SGS Spray Gun Pick
Specifications & Documents
Technical Specifications