We are adding more products to our website.
Sales & Service Center Locations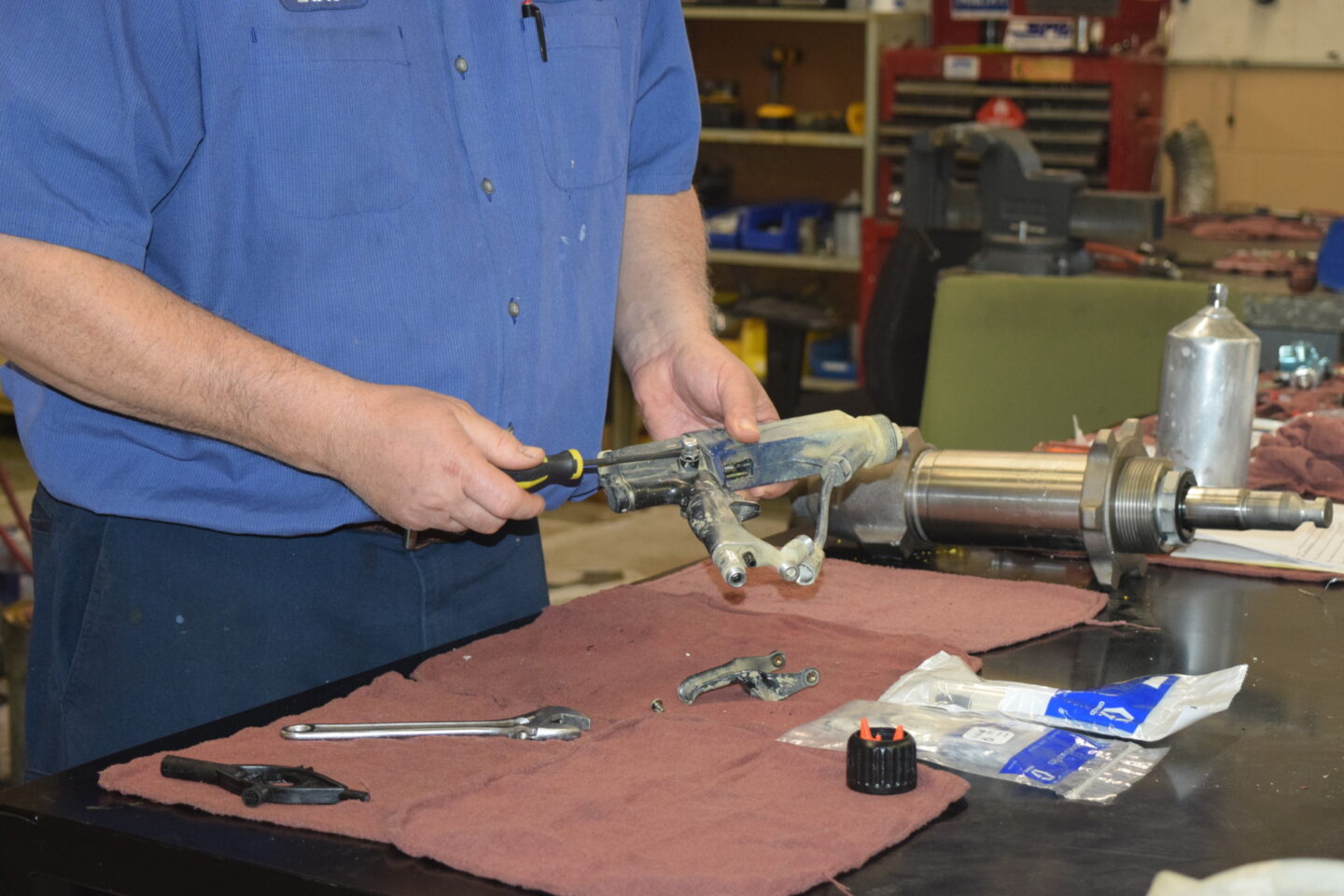 Our Network Will Get You Back Up and Running
We have nine sales and service centers in the Midwest, South, and in Mexico that work closely with factory representatives to ensure we can locate any part you need. We also have a network of repair specialists so we can get someone to you fast to make sure your operation is back up and running.
Wichita Sales & Service Center
Corporate Office
Protective Coatings Sales & Service Center
311 S. Pattie
Wichita, KS 67211
Phone: (800) 666-6072
Fax: (316) 858-1279

Columbus Sales & Service Center
4412 N. Long Road
Columbus, IN 47203
Phone: (812) 372-3493
Fax: (812) 372-5030
Conway Sales & Service Center
600 S. German Lane, Building #7
Conway, AR 72034
Phone: (501) 470-0313
Fax: (501) 470-9208
Fort Worth Sales & Service Center
14837 Trinity Blvd.
Fort Worth, TX 76155
Phone: (817) 704-6860
Fax: (817) 704-6863
Helena Sales & Service Center
177 Mullins Drive
Helena, AL 35080
Phone: (205) 663-2611
Fax: (205) 664-3187

Howell Sales & Service Center
5941 Brighton Pines Ct
Howell, MI 48843
Phone: (517) 540-6000
Fax: (517) 540-1212
Omaha Sales & Service Center
9855 S. 140th St., #8
Omaha, NE 68138
Phone: (402) 339-0330
Fax: (402) 339-0418

Pella Sales & Service Center
304 S. Clark St.
Pella, IA 50219
Phone: (641) 204-0419
Fax: (641) 204-0420

Springfield Sales & Service Center
2700 N. Eastgate Ave., #112
Springfield, MO 65803
Phone: (417) 831-1452
Fax: (417) 831-0855

Mexico Sales & Service Center
Av. Quetzal Mz 84 Lt1
Lomas del Bosque
Cuautitlán Izcalli
Edo de México CP 54766
TEL : 55-2602-09-21