Orders may be eligible for $100 off shipping
See details
.
Dust Collection / Blast Booths
Overview
Spray Equipment dust collection booths provide a safe, controlled working environment for sanding, grinding and blasting applications. The high-efficiency filtration systems contain dust, protecting employees and the environment.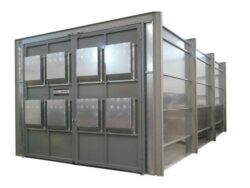 Media Blast Booth
Blast booths provide a safe, efficient environment for abrasive blasting, an alternative to chemical stripping. Blast booths are custom engineered and designed to meet specific requirements.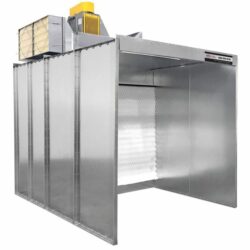 Sanding / Grinding Booth
Typically used in batch and low- to medium-production, this dust collection booth features an open-face design, two-stage filtration system and high-capacity, low-noise recirculation fan for maintaining high performance.
Build and Quote Your Dust Collection and Blast Booth