Orders may be eligible for $100 off shipping
See details
.
Powder Coating Systems
Spray Equipment & Service Center is your source for manual and automated powder coating applications.
With a finish that cures harder and more uniformly than conventional coatings and requires no environmentally-harmful solvents, powder coating is ideal for metals including aluminum, steel, and titanium. Enamel, epoxy, polyurethane, and zinc primers can be electrostatically-applied to the substrate.
Spray Equipment represents the leading names in the manual and automatic powder coating finishing industry. Gema is the global leader for powder coating application equipment, recovery booths, and color change technology. We also specialize in Global Finishing Solutions booths and ovens, BGK electric infrared, and CIS gas infrared curing technology.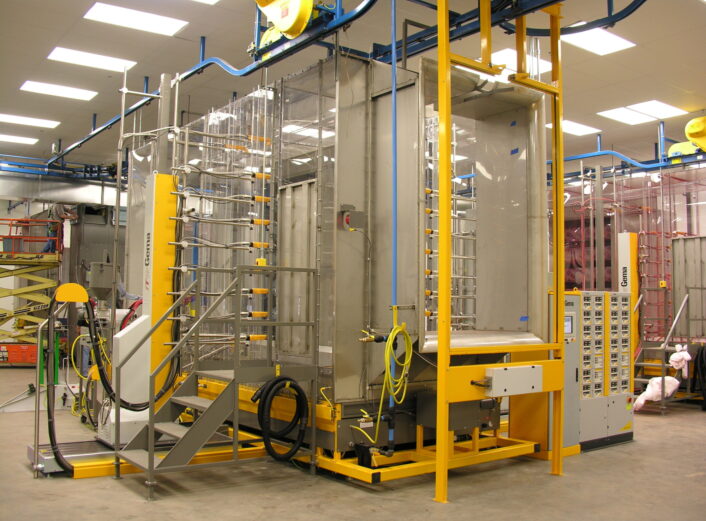 What sets Spray Equipment apart in powder coating systems?
You can order manual or automatic powder coating equipment and materials through many different suppliers. The reason so many respected manufacturers in aerospace, farm equipment, automotive, recreational vehicles, appliances, consumer and furniture products, and other sectors rely on Spray Equipment is because of second-to-none service and unmatched depth of experience. Spray Equipment powder coating specialists are on call with the advice you need to apply high- performance, VOC-free powder coatings including enamel, epoxy, polyurethane, and zinc primers to aluminum, steel, titanium, and even nonconductive substrates.
If you're considering moving away from a liquid coating application because of powder coating's efficiency, safety, durability, and cleanliness, Spray Equipment powder coating specialists are experts at simplifying the transition. They take the time to understand your manufacturing process, business objectives, staff training, and ongoing support needs to craft winning, profitable solutions.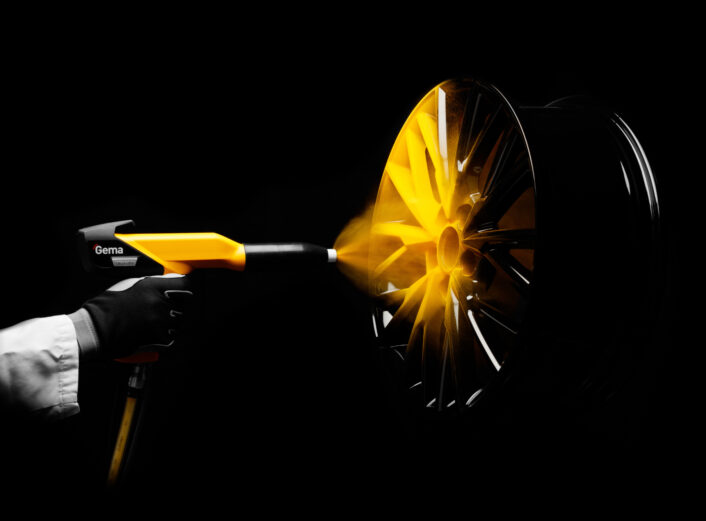 What else makes Spray Equipment the go-to source for powder coating solutions?
We are one of the nation's largest distributors for Gema, the worldwide leader for electrostatic powder coating products and systems. The team of Spray Equipment and Gema works with you to implement powder coating processes and practices that will advance your assembly operation and deliver product quality that meets or exceeds your customers' highest performance expectations.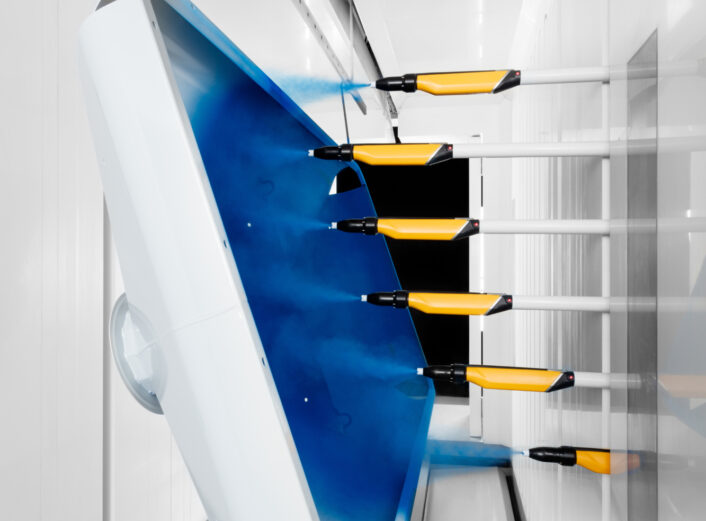 Powder Coating Performance You Can Count On: From Part Preparation to Curing
Spray Equipment delivers best practice solutions from one of the industry's most respected line-ups of powder coating partners in the business:
Gema powder coating and reclaim technology
Global Finishing Solutions, a leader in spray booths and ovens
BGK Finishing Systems, the leader in infrared curing solutions
Catalytic Industrial Systems (CIS), premier gas infrared curing ovens
Other respected partners include Graco, GAT, Col-Met, Deimco and Koch.
As you consider ways to improve finishing performance quality, speed, and efficiency, keep the Spray Equipment advantage in mind. Today, Spray Equipment counts more than 1000 years in collective staff experience in the spray finishing and coating business. Safeguard your investment with Spray Equipment & Service Center.