Orders may be eligible for $100 off shipping
See details
.
Plural Component Spray Equipment

NEED HELP WITH YOUR SYSTEM?
Spray Equipment & Service Center features Graco's plural-component equipment, which sprays the toughest high-solid materials accurately and on-ratio whether it's for a large coating project like a bridge, ship or tank, or a simple touch-up project that only takes a few hours. We will try to make your search for Plural Component Equipment as simple as possible. Send us an email or give us a call (866) 487-0727 and we will walk you through it.
Plural Component Sprayers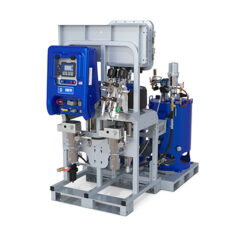 XM
The XM provides precise ratio control and handles a wide range of two-component materials. The sprayer is engineered to proportion accurately, even at high flow rates, for increased productivity and profitability.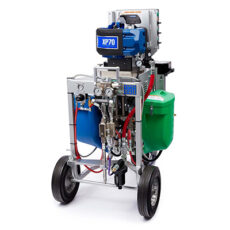 XP Plural Component Sprayers
XP Sprayers are engineered for projects that require faster-setting two-part coatings. XP Sprayers are easy to use and provide on-ratio, excellent spray quality for fast-curing materials.