Orders may be eligible for $100 off shipping
See details
.
About Us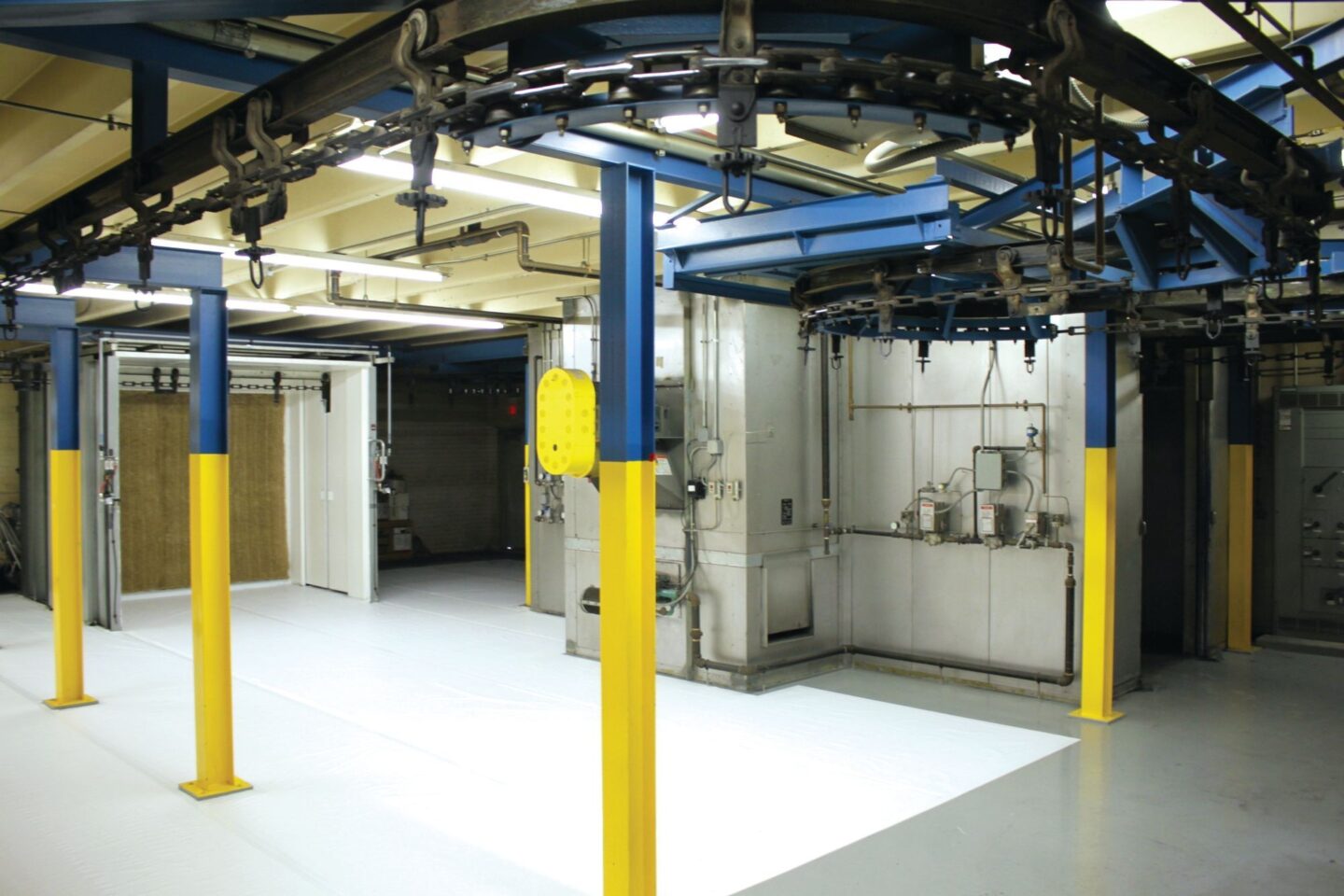 An Industry Leader For More Than 50 Years
Spray Equipment & Service Center has been providing industrial finishing solutions to thousands of North American businesses for more than 50 years. We are here to help you by:
Offering easy access in our e-commerce store to order parts and equipment.
Working with you to build a custom delivery system or equip your trailer.
Asking the right questions to design a custom automated industrial system.
Our network consists of nine parts and service centers in North America, two advanced SprayLab testing facilities, repair technicians across the country and an industry-leading inventory of parts. We service what we sell. If we don't have what you need, we can get on the phone to our network and find someone who has the answer.

CEO Announcement
We are pleased to announce that John Shadinger will become the next CEO of Spray Equipment and Service Center. John will assume the role of CEO from Mark Hammar who has served as Spray Equipment's President and CEO for the last 25 years. John will be starting with Spray Equipment on June 1,2023. John will be working with Mark and the management team during the transition. Mark will remain involved with Spray as an active board member and one of the owners but will be stepping down from his day-to-day activities.
John lives in Atlanta and is married with two grown children, a son who lives in Atlanta and a daughter who lives in Los Angeles. He is a Georgia native and a graduate of Georgia Tech, one of the top engineering and technical universities in the country.
John is a proven executive with a very impressive record of working with multiple teams and businesses in growing careers and companies.
This was a big decision and one that Spray did not take lightly. Spray is a very successful organization, well position in the market and very sound financially. The owners are in the business for the long term. Company growth and employee well-being are a priority. We are very fortunate to welcome John to Spray Equipment.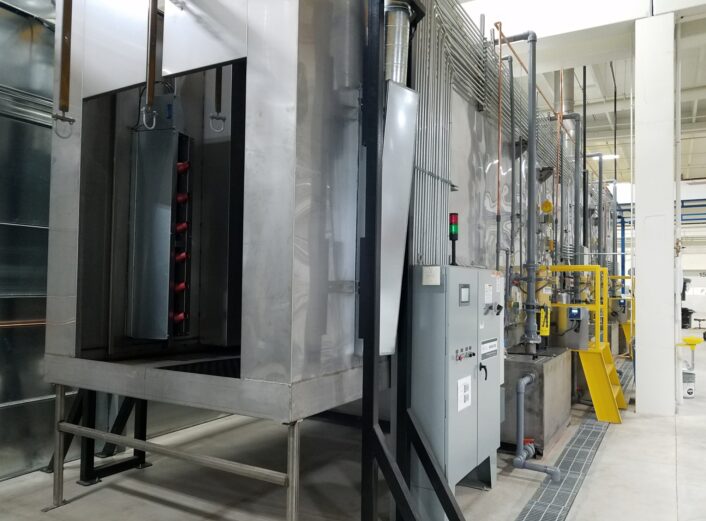 Why Choose Spray Equipment & Service Center?
Based on nearly five decades of service and thousands of client engagements, we believe that decision comes down to three reasons:
Solutions Expertise: What's right for the customer? Every custom solution begins with listening to the client.
Relationship-Focused Approach: We build trusting relationships throughout our network by being responsive and working hard to meet your highest expectations.
Industry Leadership: It's never been more important to team up with suppliers that have proven their worth through all business challenges.
The Spray Equipment & Service Center Story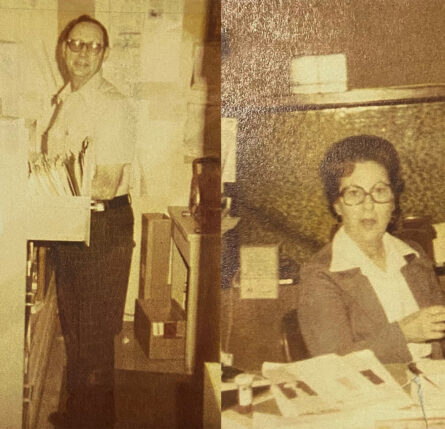 The Beginning
Spray Equipment & Service Center Inc. was founded in 1969 by Doug and Vonnie Spatz in Wichita, Kansas. The company began by distributing automotive paint and application equipment. In early 1970, Doug approached Al Hammar about leaving Sherwin-Williams. At the time Al was manager of the downtown Wichita Sherwin-Williams. Al decided to make the move on one condition: Spray Equipment & Service Center had to drop the automotive paint line and focus exclusively on distributing finishing equipment. Doug and Vonnie agreed and on March 1, 1970, Al joined the company.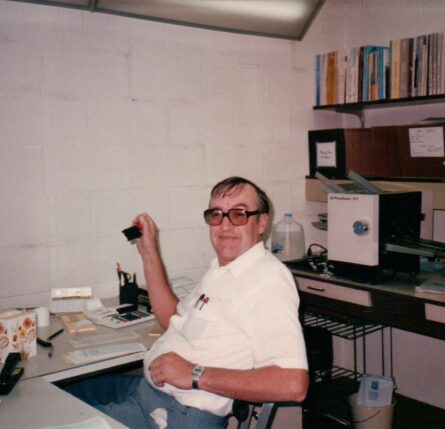 1970s
During the 1970s, Doug handled the parts and service departments, Vonnie handled the administration and Al was in charge of sales. Times were lean and the hours long. The base business was built account by account, transaction by transaction. The hard work paid off and in 1979 Doug, Vonnie and Al sold the company. Doug and Vonnie retired while Al ran the company under new ownership.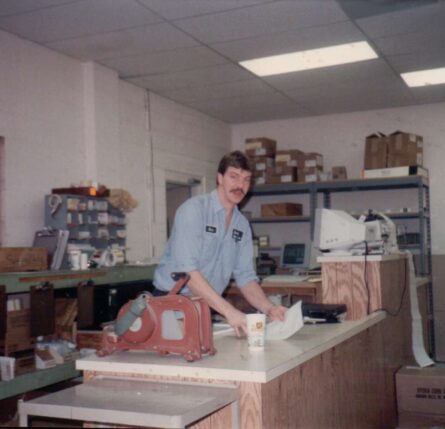 1980s
In 1983, Al bought the company back. The economy was in a recession and the previous owner had drained most of the equity out of the company. Over the decade Al was able to revive the business and expand Spray Equipment & Service Center's geographical presence. The Springfield, MO facility opened in 1985 followed by the Omaha, NE facility in 1988.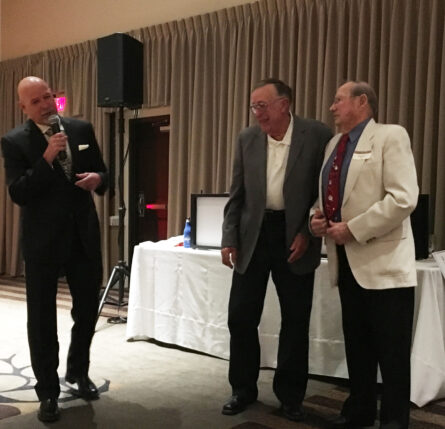 1990s
In 1997, Al stepped down as president of Spray Equipment & Service Center, Inc. His son, Mark Hammar, who graduated from Wichita State University with a degree in Business Administration, took over as the new president of Spray Equipment. Al remained on as a corporate director until his death in February of 2021.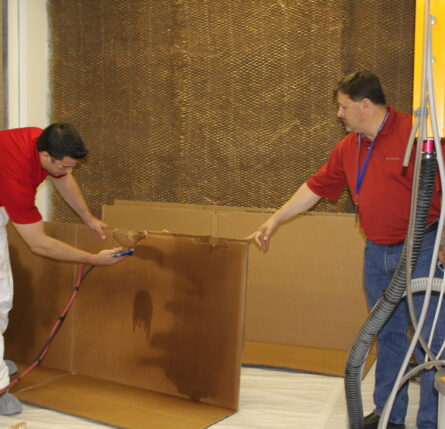 2000s
SprayLab, a state-of-the-art testing and training facility, was completed in 2000 at the Wichita, KS facility. It sets Spray Equipment & Service Center apart from other distributors in the region. It provides companies the capability to test a wide array of industrial and protective application methods without having to halt their production lines. Spray Equipment's geographical presence increased yet again with the opening of a facility in the Dallas/Fort Worth, TX Metroplex area in 2005.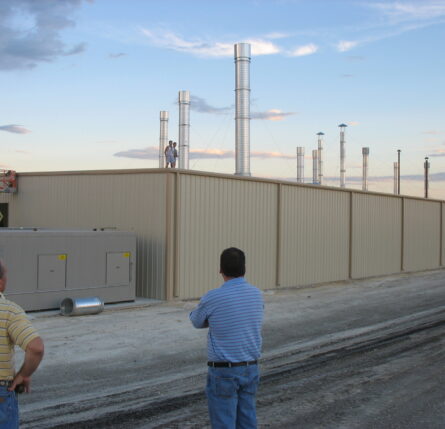 2010s
This decade was one of rapid growth for Spray Equipment & Service Center, Inc. Our Conway, AR facility opened in 2011. In 2016 we opened facilities in Pella, IA, Columbus, IN and Mexico City, Mexico. Spray Equipment also has sales offices in several major cities in the Midwest including Oklahoma City and Minneapolis/St. Paul. We also have sales offices in Aguascalientes, Mexico and Leon, Mexico.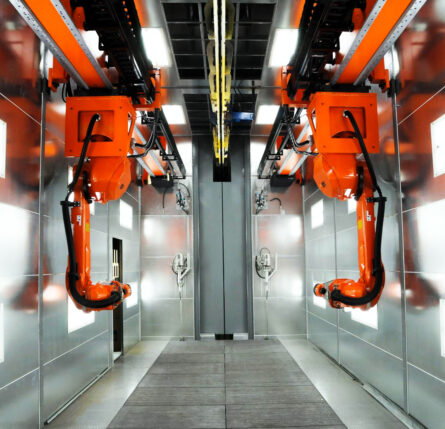 A New Era
In March of 2019, Spray Equipment & Service Center, Inc., headquartered in Wichita, KS, and Dudley C. Jackson, LLC, headquartered in Helena, AL, merged to form Spray Equipment & Service Center, LLC.
Dudley C Jackson was founded by Dudley & Caroline Jackson in 1949 just outside Chicago, IL. In 1958, they moved to Birmingham, AL, where along with their sons, Chad and Ken, they set up shop in the basement of their home. With a handful of people, and driven by a thirst for helping others, their clientele list grew. After a short time period, they build an office in Helena, AL.
The merger utilizes the best of both companies while taking on the challenges of the 21st century.