Orders may be eligible for $100 off shipping
See details
.
Graco 26D006
Core E1 Electric Transfer Pumps with TPCs and Fluid Hoses, 2 Pack
Core E1 Transfer Pumps (2 Pack), TPC, CAN Cable, Fluid Hoses
Part #: 26D006
$7,510.00
Not ready to buy?
Questions? Call us at 800-666-6072
Features
Get in the flow with Graco's revolutionary NEW Core electric transfer pumps; designed to optimize material supply and minimize downtime. Quieter and less expensive to operate than traditional pneumatic pumps, the new electric pumps can communicate with the Reactor 3 to give you a fully-connected system.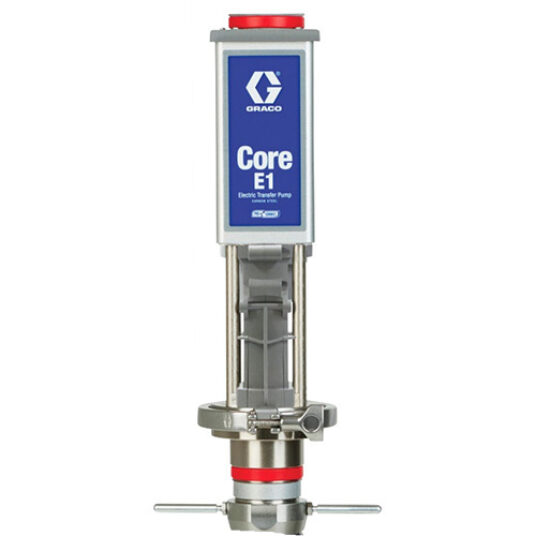 Specifications & Documents
Technical Specifications
Wetted Material
Carbon steel, SST, and PTFE