Orders may be eligible for $100 off shipping
See details
.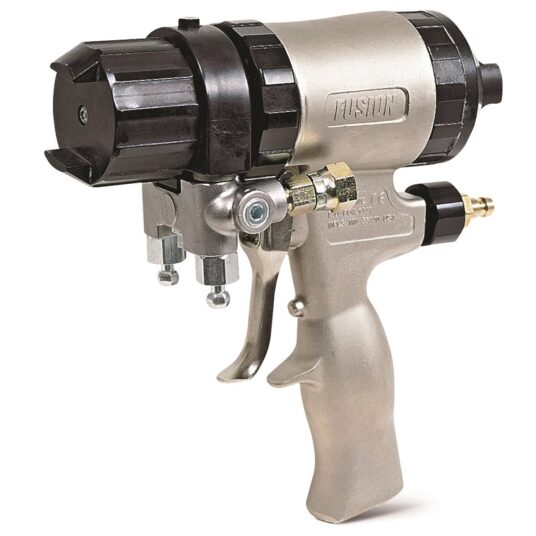 Graco 247057
Fusion MP Gun, Direct Impingement, Flat, XF1818 Mix Chamber, FTM317 Flat Tip
Whether you're spraying polyurea coatings or spray foam insulation, the Fusion MP Gun handles it all.
Part #: 247057
$4,070.00
Questions? Call us at 800-666-6072
Features
Look no beyond Fusion Mechanical Purge (MP) spray foam guns for low output thin mil applications using polyurea. This model has an easy-to-change flat CeramTip™ (0.017-inch orifice) for very low flow, 6-8 inches (152-203 mm) fan pattern width, and a Polycarballoy mixing module for long life. The ergonomic handle maximizes operator comfort. Time to replace your aging spray foam guns with Graco's Fusion MP gun!