Orders may be eligible for $100 off shipping
See details
.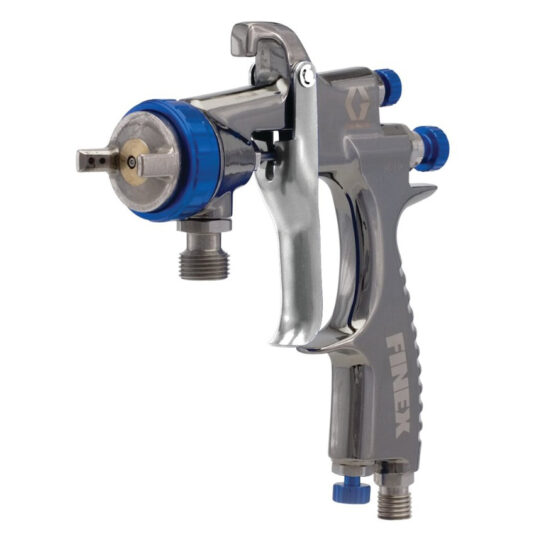 Graco 289250
Finex Air Spray Pressure Feed Gun, HVLP, 1.8 mm Nozzle
0.071 in (1.8 mm) Needle/Nozzle Size
Part #: 289250
$277.50
Questions? Call us at 800-666-6072
Features
The Finex HVLP pressure feed gun enables the paint to hit the target surface at a much more gentle and controlled speed. The pre-fitted HVLP-type air cap with a 1.8 mm nozzle produces desirable patterns even using heavy viscous coating at low pressures. The Finex HVLP spray gun from Graco is also compliant with environmental standards. Order today and experience the difference!
Aircaps optimized for high quality spray performance
Lightweight, ergonomic gun
Lightest trigger pull in its category
Integrated air inlet adjustment
Specifications & Documents
Technical Specifications
Air Inlet Thread Type
NPSM
Compatible Material
Epoxies, High Solids, Latex, Plural Component Materials, Sealants, Solventborne, Urethane, Waterborne
Fluid Inlet Thread Gender
Female
Fluid Inlet Thread Type
NPSM
Includes
Air Cap, Needle Assembly, Nozzle, Tool Kit