Orders may be eligible for $100 off shipping
See details
.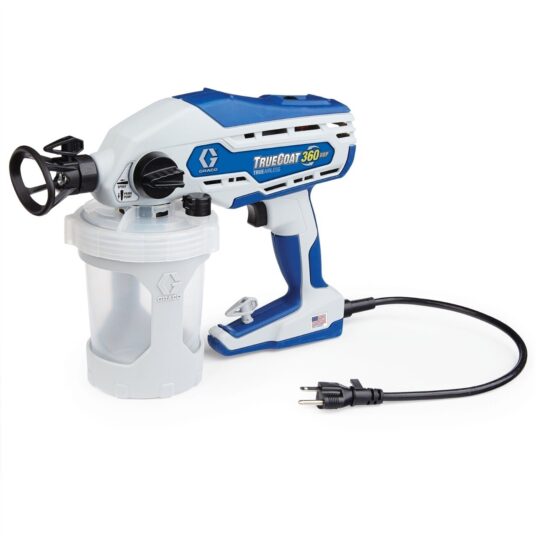 Graco 16Y386
TRUECOAT 360 DSP ELECTRIC TRUEAIRLESS SPRAYER
The Truecoat 360 Dsp Sprayer Combines Precision, Speed And Control With True Airless Spray Technology To Deliver A Professional Finish For Your Painting And Staining Projects. A Rugged Storage Case And Six Additional Flexliner Paint Bags Ensure You're Always Ready For Your Next Project.
Part #: 16Y386
$351.00
Not ready to buy?
Questions? Call us at 800-666-6072
Features
Graco TrueCoat Electric TrueAirless Sprayer perfects your painting and staining jobs with precision, speed, and control. This handy sprayer has dual speed control: low for more controlled applications and high for faster applications. The VacuValve technology removes all the air and helps spray in any direction required. Its RAC spray tip reverses, so you can quickly clean up clogs. Add TrueCoat 360 DSP Sprayer from Graco to your toolbox today; have a long-lasting companionship!
Specifications & Documents
Technical Specifications