Orders may be eligible for $100 off shipping
See details
.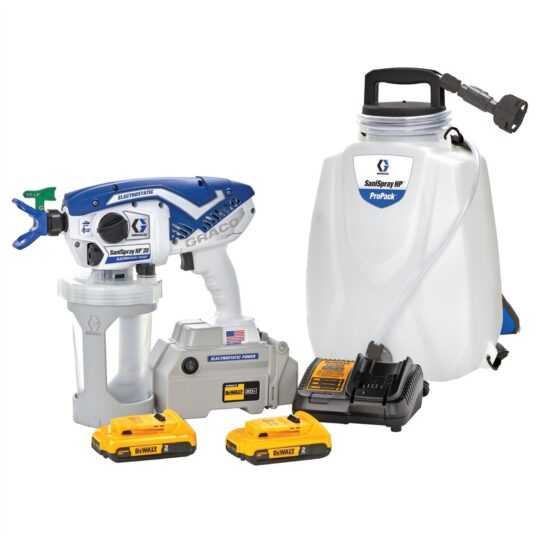 Graco 20A243
SaniSpray HP 20 Cordless Electrostatic Pro Pack 3-in-1 Disinfectant System
Patented electrostatic and airless technologies deliver the highest spraying and wrapping power for the fastest, most complete, consistent coverage of disinfectants.
Part #: 20A243
$1,935.00
Questions? Call us at 800-666-6072
Features
SaniSpray HP 20 ProPack - the only complete 3-in-1 spraying solution for ultimate flexibility and portability for every job. The ProPack includes handheld Airless disinfectant sprayer and Electrostatic disinfectant sprayer, a 3 gallon backpack, a 6 feet material hose, 15-inch spray extension, multiple spray tips and powering units. SaniSpray HP sprayers deliver consistent coverage faster, using less labor - allowing businesses to operate safely.