We are adding more products to our website.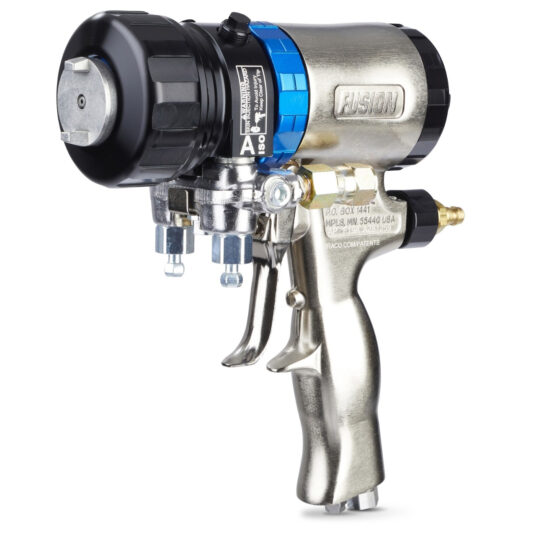 Graco 25P588
Fusion PC Gun, Round, 01 Mix Chamber
A perfect rebuild in seconds is now possible with the revolutionary Fusion PC (ProConnect) gun.
Part #: 25P588
$2,830.00
Features
Featuring an all-in-one cartridge head that replaces multiple individual parts of the fluid section with a single component. Simply replacing the cartridge completely eliminates the need for a time-consuming traditional rebuild, keeping you spraying and minimizing costly downtime.
Built on top of the time-tested Fusion Air Purge platform, the PC gun sprays exactly like a Fusion AP
Integrated check valves for cross-over containment
13 parts are replaced by a single ProConnect cartridge
Eliminates the need to purchase fluid section o-rings
Spare ProConnect cartridges can replace your back-up guns
Retrofit Kit available to convert existing Fusion AP guns
Specifications & Documents
Technical Specifications
Fluid Inlet Thread Gender
Female
Product Model
Fusion PC Guns