We are adding more products to our website.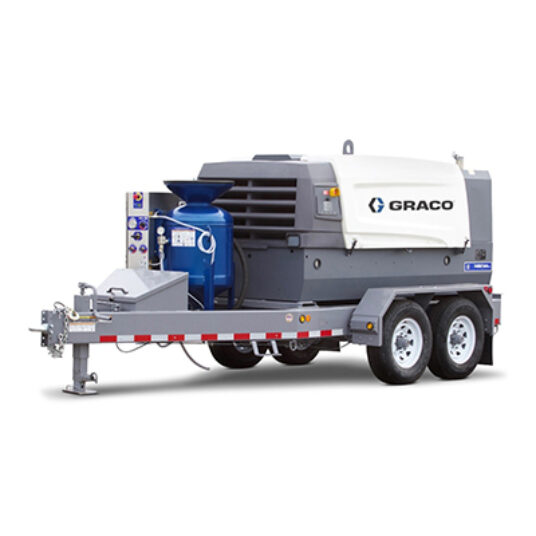 Graco 279980
EcoQuip 2 EQ400t Elite System
The EcoQuip 2 EQ400t is designed for the toughest high-production projects and comes with two compressor options. Select a trailer with no compressor, or one with a Tier 4f compressor with 400 CFM @ 150 PSI (10.3 bar).
Part #: 279980
$120,000.00
Specifications & Documents
Technical Specifications
Abrasive Capacity (lb)
880
Compatible Abrasives
Garnet; Crushed Glass; Coal Slag; Glass Beads; Plastic; Walnut Shells; Baking Soda
Maximum Operating Temp
110
Maximum Working Pressure (psi)
150
Minimum Operating Temperature (°F)
35
Product Model
EQ400t Elite
Water Tank Volume (gal)
130